Oh Kleen
best upholstery

Cleaning
Founded by young hardworking talents in the middle of COVID-19 pandemics where earlier started as freelancer.
Our company initially begins with the strive to ensure cleaning to be something of an essence in daily lives and pandemics is more of the reason to cultivate hygienic environment. Our success in cleaning industry has convinced us to tackle the opportunity to include air conditioning services and looking out to add more variety of services to our company in the future.

We are based at the heart of Kuala Lumpur, and expanding our services to Selangor, Seremban. Furthermore, our company are seeking to make your life easier as we are coming right to your doorstep along with our hardworking team to fulfill your needs which will guarantee your satisfaction.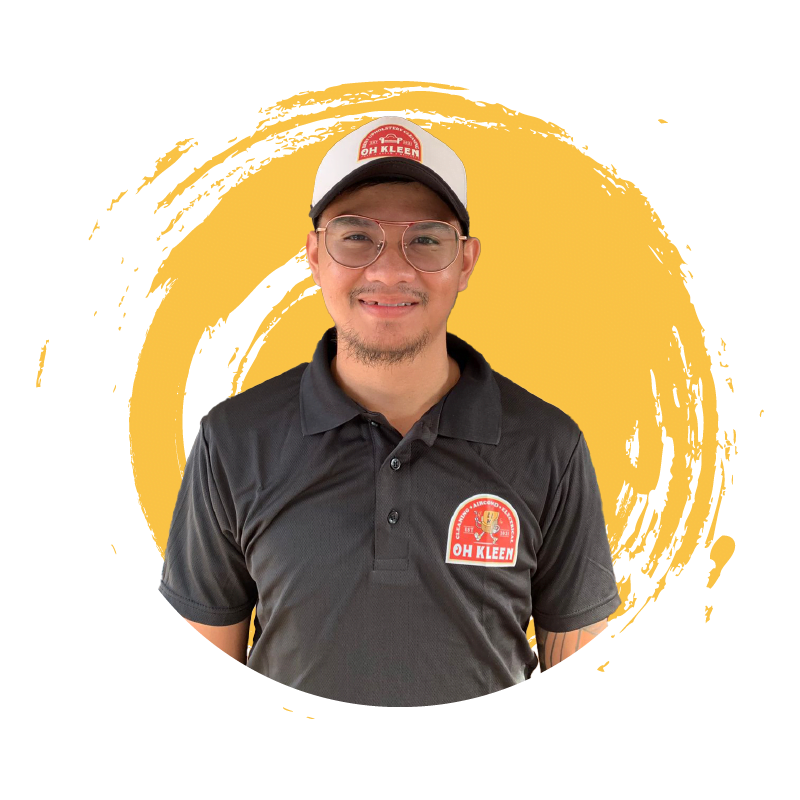 Justin Aaron Magal Anak Joseph
Managing Director & Sales
Mariana Dujung Anak Sli
Accountant & Sales
Berlly Joe Lius
Cleaning Team Leader
Mickeal Perry Anak Balabon
Electrical Team Leader
Mohd Saiful Zafar Bin Badeli
Operation Team
Arwan Bin Kalep
Operation Team
Gui Ming Hua
Operation Team